Sharp conservative hostile to any form of extremism, sincere Catholic deeply influenced by numerous other mythical-religious apparatuses, tenacious defender of trees against the society of machines: Tolkien was this, and much more. We retrace the life of one of the masters of contemporary fantasy on his anniversary.
"So the great tales don't have an end?" 'No, the stories never finish,' said Frodo. "It's the characters who come and go when their part is done. Ours will end later ... or shortly ».
---
We have already written about Tolkien above these pages. Today, on his anniversary, we want to retrace his life at length. In addition to the direct testimonies of the professor, we will make extensive use of the volume JRR Tolkien. The biography di Humphrey Carpenter published in 1977. The scholar, who had met Tolkien in the spring of 1967, arguing with him about an apparent contradiction of a passage from The Lord of the Rings, he had already been able to get a clear idea of ​​the character: «He seems to see himself not as an author who has made a small mistake that now needs to be corrected or explained, but rather as a historian who has to shed new light on obscure documents». After all, for JRR the fantasy is real.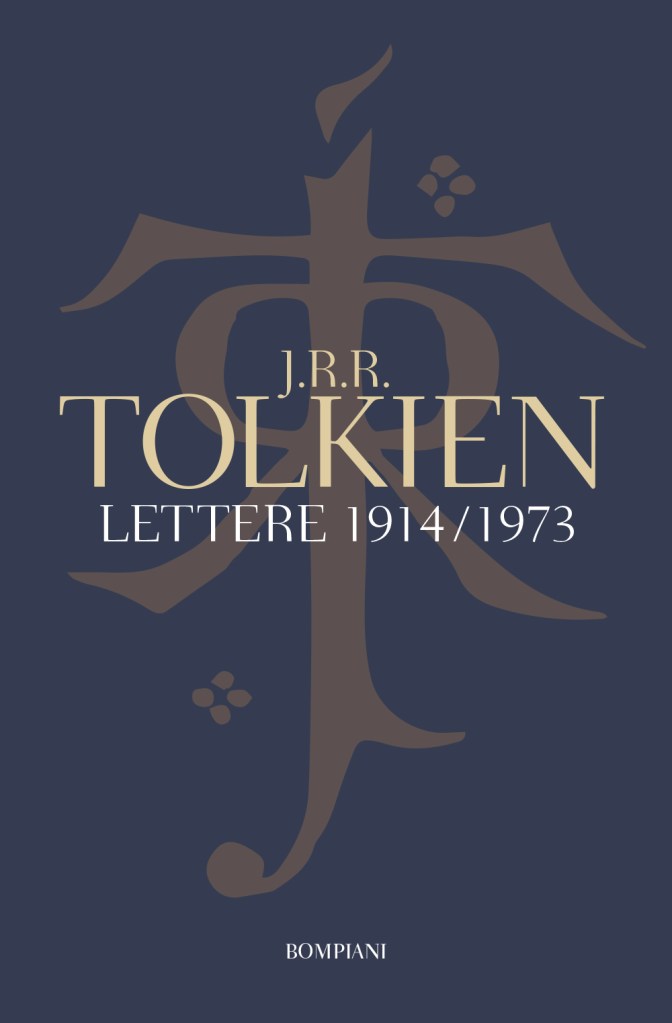 John Ronald Reuel was born in Bloemfontein on January 3, 1892. His father, Arthur Tolkien, had gotten a seat in the Bank of Africa and had been appointed head of the important branch in South Africa. Reached by his beloved, Mabel Suffield, the two were married on April 16 '91. On February 17, 94, Mabel gave birth to her second child, Hilary Arthur Reuel, but the (mostly climatic) conditions in Bloemfontein pushed her to return to England with the two children. Arthur should have joined them later, but this does not happen: as a result of rheumatic fevers and the consequent hemorrhage he dies on February 15, 1896. A few months later, Mabel leaves her parents' house and moves with John and Hilary to a rented house. market in the small village of Sarehole, about a kilometer away from Birmingham. JRR will always carry these years in his heart. In a letter dated 12 December 1955, responding to those who had compared the Shire (of his beloved Hobbits) to North Oxford, he writes: 
It is actually much more like a Warwickshire village around the Diamond Jubilee; which is as distant as the Third Era from the bleak and perfectly banal cluster of houses north of old Oxford, even without a mailing address. 
In Sarehole the young Tolkien starts using dialect words, like gamgee ("Cotton wool"), a term that derives from a certain doctor Gamgee, inventor of a particular type of fabric made of cotton wool. In addition, he develops two great passions that will be equally significant shortly thereafter: one for trees (with which he loved to be) and one for dragons (through Andrew Lang's fairy tales). A few years later, Mabel decides to convert to Catholicism, incurring excommunication by the family, in particular by his father John, a convinced unitary, unable to bear a papist daughter. This decision leads to her and her children living in a situation of great economic hardship. The three have moved home several times in recent years, moving to different areas of Birmingham (Moseley, King's Heath, Oliver Road), but the mother's tenacity is admirable, as John Ronald will continually reiterate in his life (also defining it martyr) starting from a letter dated March '41 to his eldest son Michael: 
Although in name I am a Tolkien, in taste, talent and education I am a Suffield, and every corner of that county [Worcestershire] (no matter if beautiful or seedy) is an indefinable "home" to me, like no other. part of the world. Your grandmother, to whom you owe so much, as she was a lady endowed with great beauty and spirit, much tried by God with pain and suffering, who died young (at 34) of a disease aggravated by the persecution of her faith, she died in the house Rednal's postman, and is buried in Bromsgrove.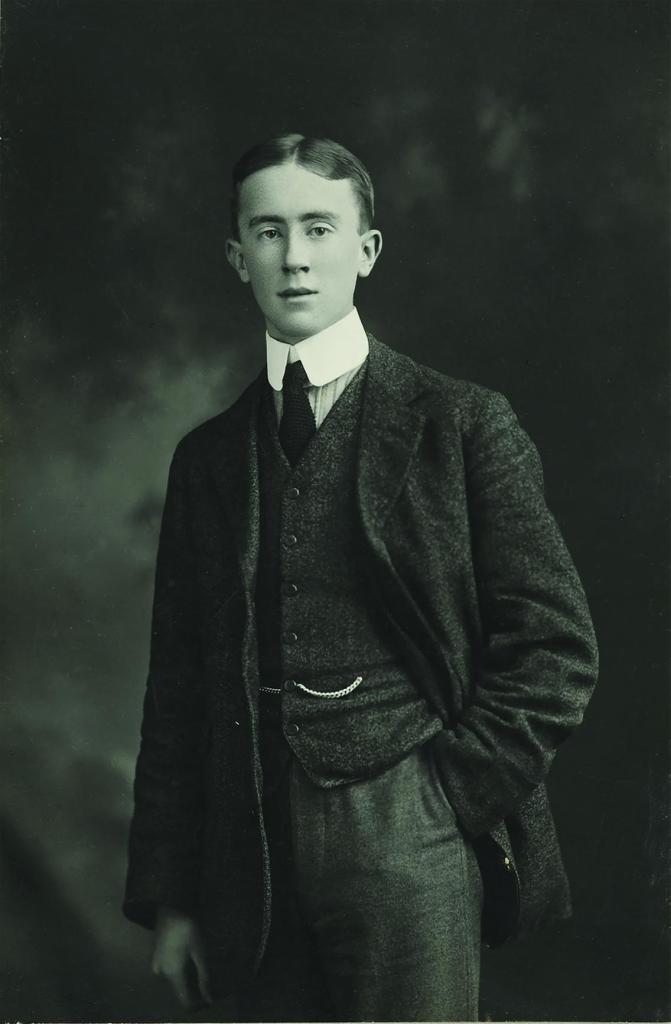 The early death of Mabel (suffering from diabetes) in 1904 leads the two children to live with Aunt Beatrice, who gives them a home, hot meals and little more in the center of Birmingham. Their guardian plays a decisive role father Francis Morgan. During these years, JRR begins to discover his passion for philology. He came into contact with an elementary introduction to the Gothic language "he was not satisfied with learning the language, but, to fill the gaps of the scant surviving vocabulary, he tried to invent other words, and continued his intent to build a Germanic language plausible". Over the course of his life, Tolkien will study and invent many languages, questioning himself deeply about his creations. In a reply letter to theObserver of 1938 will write: 
And then, because I write dwarves for the dwarves? Grammar would like dwarfs; philology suggests that the historical form would be dwarrows. The real answer is that I haven't been able to do better. But dwarves is comfortable with elves; and in any case elf, gnome, ogre, dwarf are only approximate translations of the names in ancient elven for beings that do not have exactly the same characteristics and functions. 
In February '58, complimenting his son Christopher on a relationship in Oxford, he claims that he "suddenly realized that he was a philologist pure», Really moved by the aesthetic impact of the words. An awareness reached in full maturity, but always present. Moreover, to a certain extent, Tolkien's stories are nothing more than the best way to realize the creations most dear to him.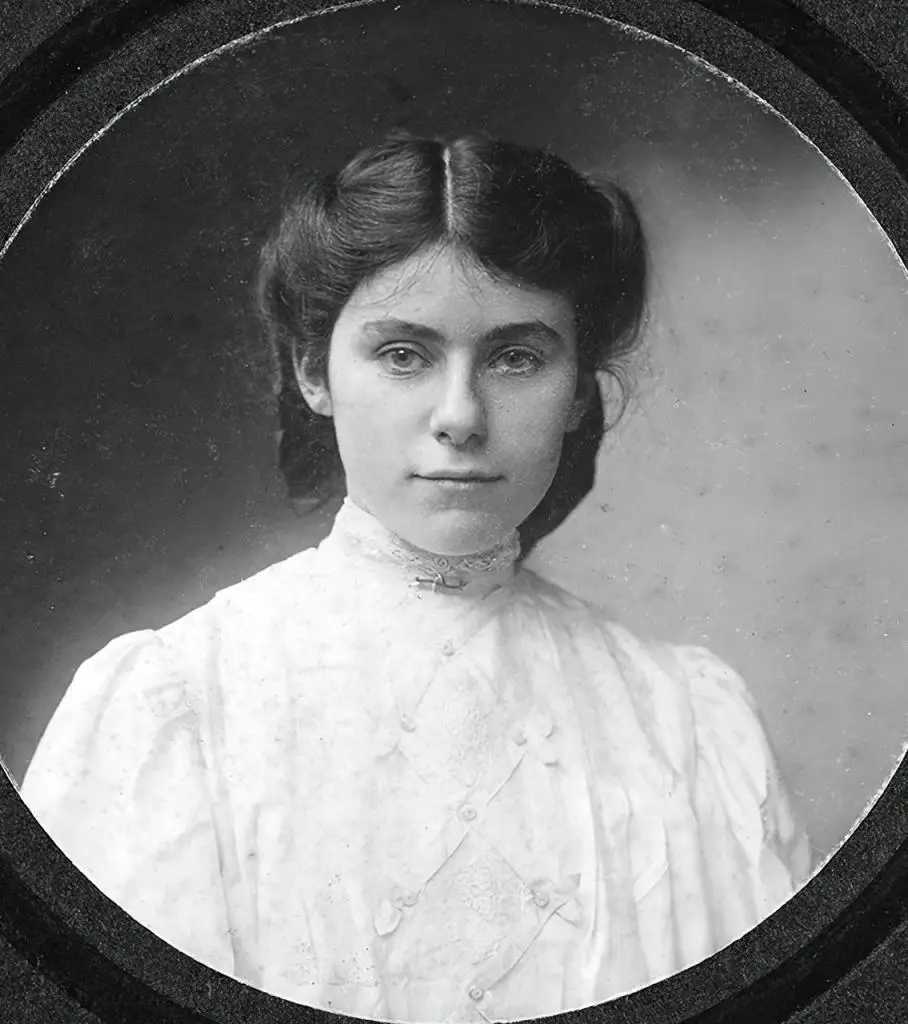 It is always in this period that John Ronald knows Edith Bratt, an orphan three years his senior. The two soon fall in love with her, but Father Morgan proves against this clandestine relationship and forbids the young man from seeing the girl until she turns twenty-one. It is 1910 and Tolkien is nineteen years old. For the boy there are two choices: obey what was a father to him or rebel and join his beloved. He chooses the first. She does him heartbroken, hoping to be reunited with Edith three years later. Immediately, he devoted himself to studies (which until then he had rather neglected) and won a scholarship at theExeter College of Oxford. Here in 1911, together with his companions, he founded the Tea Club, Barrovian Society, to take tea in the company of myths, poems and music. Discovers the Kalevala, the collection of poems of Finnish mythology published only in the nineteenth century, which greatly influenced its production (directly in The story of Kullervo). In a famous 1951 letter to the editor Milton Waldman, Tolkien will return to the link with the different mythologies:
Also, and here I hope not to sound absurd, from an early age I was saddened by the poverty of my beloved country, which had no stories of its own (related to its language and its land), not of the quality I was looking for, and I found (as an ingredient) in legends of other lands. There were Greek, Celtic, Romance, Germanic, Scandinavian and Finnish (which had a lot of effect on me); but nothing in English, except impoverished material for popular librettos. Of course there was and is the whole Arthurian world, but despite its strength it is imperfectly naturalized, associated with the land of Brittany but not with England; and does not replace what I was missing. 
During the summer holidays of 1911, he travels to Switzerland and buys postcards. Much later, next to one of these, a reproduction of the painting by the German artist Joseph Madlener entitled Der Berggeist, will write: "origin of Gandalf».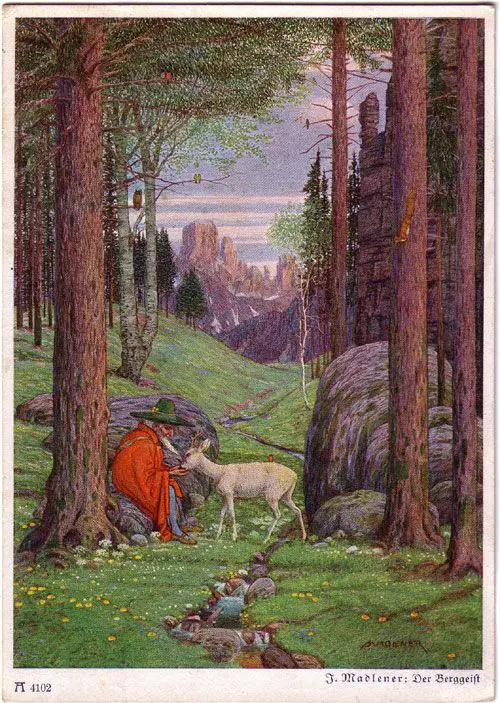 ---
As a student at Oxford John Ronald is a particularly sociable type, so much so that he participated in evening revels organized around the city: "We put the city, the police and the prefects to 'fire and sword', all together for about an hour", with bravadoes that however do not lead to any kind of disciplinary consequences. Slowly we arrive at 1913. JRR is twenty-one and can reunite with his beloved. The two are officially engaged the following year, after Edith was accepted into the Catholic Church. For the young Tolkien it is a decidedly eventful period, as he recalls in a letter to his son Michael about the Blessed Sacrament: 
Without degree, without money, boyfriend. I endured the shame and allusions of relatives more and more explicit, I went straight and in 1915 I got the highest marks in the final exams. I started to enlist: July 1915. The situation was intolerable and I got married on March 22, 1916. In May I crossed the Channel (I still have the verses written for the occasion!) Towards the slaughter of the Somme. 
THElove, war and faith. It is no coincidence that, in 1917, he began to embody his mythical universe with The Book of Lost Tales, the future The Silmarillion. According to Carpenter, this creative path is due to three interdependent phenomena, previously mentioned: the passion for languages, theinnate poetic feeling and the willingness to devise one mythology for England. All these elements relate to each other on a deeply Catholic substratum: 
Some have reflected on the relationship between Tolkien's stories and his Christian faith, and have found it difficult to understand how an observant Catholic can write about a world where God is not worshiped. But such a mystery does not exist: The Silmarillion it is the work of a deeply religious man, who does not contradict his own Christian sentiment, but completes it. There is no worship of God in the legends, yet God is definitely there, more explicitly in the The Silmarillion that in his other work, The Lord of the Rings, whose roots go back to the former.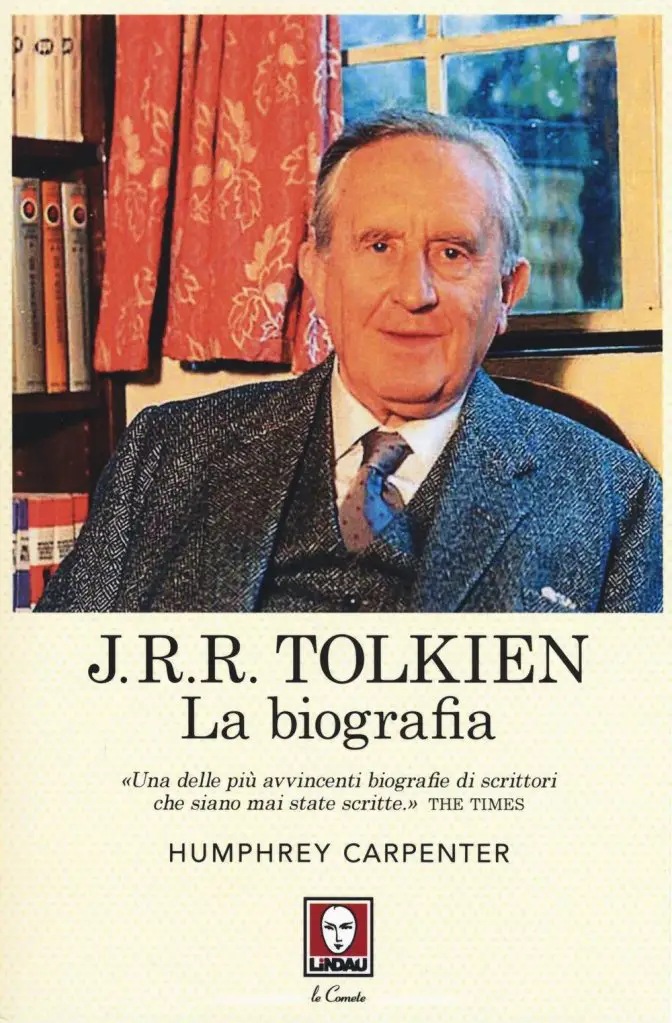 Between 1918 and 1929 the Tolkien spouses have four children (John, Michael, Christopher and Priscilla) and John Ronald does one mighty rise in the academic world becoming first lecturer of English at the University of Leeds, then professor of English at that university and finally, in '25, holder of the Rawlinson and Bosworth chair of Anglo-Saxon Studies at Oxford, where the whole family soon moves. Students admire his lectures and his dedication to teaching is commendable, with an amount of hours per week and annual courses far above average. Particularly exciting are his lessons on the B, especially those opening the course: 
He entered the classroom in silence, stared at the audience and suddenly, with a loud voice, he began to declaim the first lines of the poem, in the original Anglo-Saxon version, starting with a cry: Hwaet, which is the first word of this and other Old English poems, but which some students took as an invitation to be quiet, confusing it with the modern English exclamation Quiet!
In the same period he founded i Coalbiters, an association of informal reading of Nordic myths made up of all university professors, and becomes a great friend of Clive Staples Lewis, however, making him convert to Christianity (but not to Catholicism, since he will join the Anglican Church). In the early XNUMXs, with Lewis and other colleagues, he formed the inklings, "A group of friends, all men, all Christians, and all in one way or another interested in literature", as Carpenter defines them.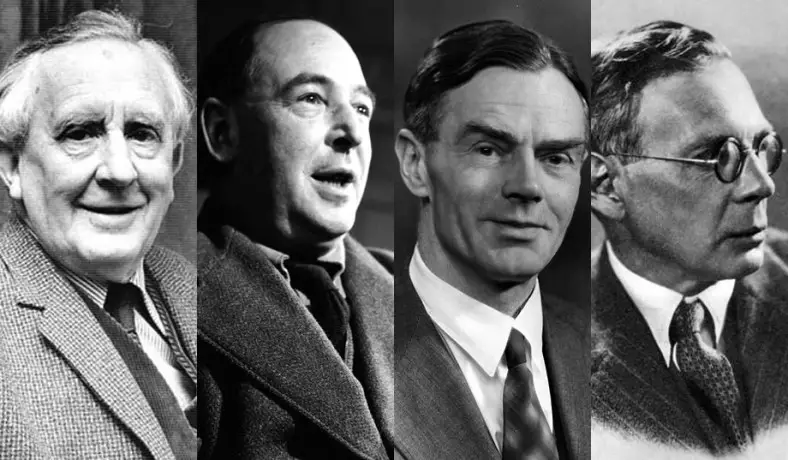 Precisely during these meetings, Tolkien reads to his friends parts of a still unpublished manuscript, begun on a summer day when, in correcting a candidate's assignment, he had written on a blank page: "A hobbit lived in a hole in the ground". Years later, Tolkien will make explicit his connection with these creatures: 
I am actually one hobbit, in all but stature. I love gardens, trees and non-mechanized farms; I smoke a pipe and appreciate good simple food (not frozen), and I hate French cuisine; I like, and even dare to wear them even in these gloomy days, the ornate waistcoats. I'm crazy for mushrooms (harvested in the fields); I have a very simple sense of humor (which even my most enthusiastic critics find boring); I go to bed late and get up late (when possible). I don't travel a lot. 
The Hobbit was published on September 21, 1937. It is a critical success, with the first edition snapped up and sold out around Christmas. Back in October, the publisher Stanley Unwin, president of the Allen & Unwin, probes the ground for a possible follow-up. Tolkien replies like this: "I can't think of anything else to say about hobbit. Mr. Baggins seems to have fully shown both the Took and Baggins side of nature in him. But I still have a lot to say, and a lot I have already written, about the world into which the hobbits have insinuated themselves. ' This is because, what began as a story for pure personal pleasure, over time had become increasingly linked to the Tolkienian mythical imagery (completely unpublished at the time), while remaining a story for children. In fact, Bilbo's story is rather light, but in a decidedly complex context and yet to be revealed.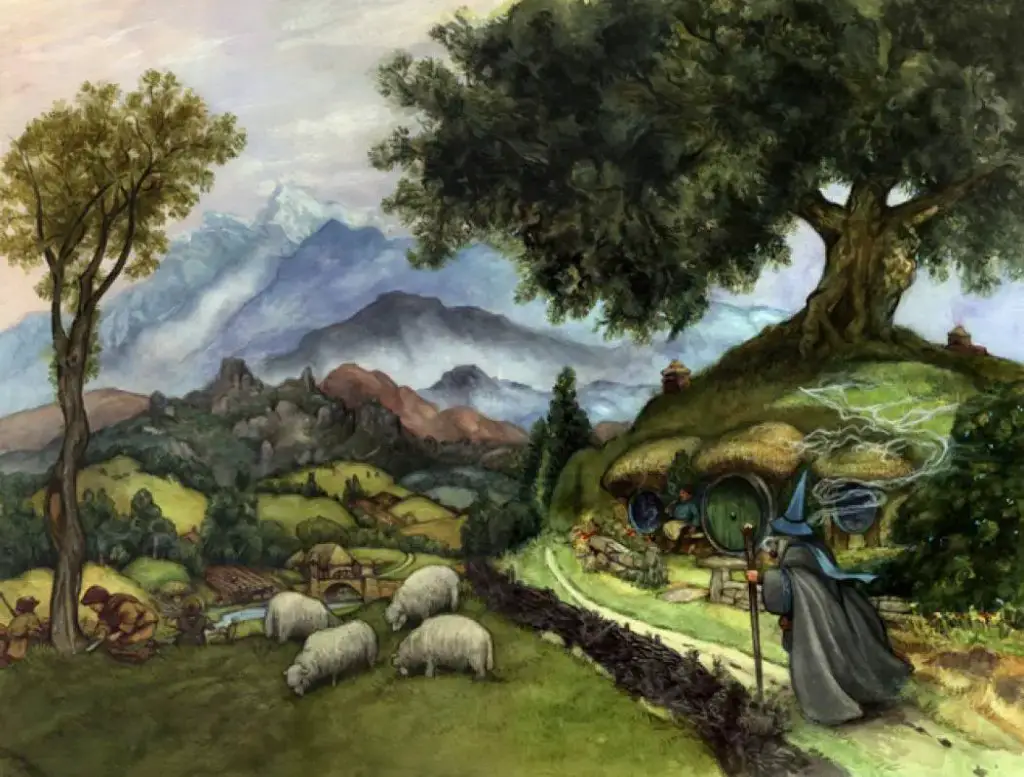 ---
In March 1939, Tolkien gave a lecture at St. Andrews University entitled On Fairy Tales, which is part of the collection The Middle Ages and the Fantastic, edited by his son Christopher and published in 1983. This is an opportunity to better define his vision of the fantastic, conceived not only as a means of rediscovery, evasion e consolation, but also and above all in reference to fantasy intrinsically linked to reality, traceable in the connection between primary world e secondary world made through authenticity sub-creative art:
That the images refer to things that do not belong to the Primary World (if indeed that is possible) is a virtue, not a vice. Fantasy in this sense is, I believe, not a lower form but a higher form of Art, indeed the form closest to purity and therefore (when it is reached) the most powerful. Of course, Fantasy has an advantage on its side: that strangeness that attracts. But this advantage was turned against her, and contributed to her bad reputation. [...] Creating a Secondary World within which the green sun can be credible, by imposing the Secondary Belief, will probably require effort and reflection, and will certainly need a particular skill, a sort of elven mastery. Few attempt such difficult feats. But when these feats are attempted and when they are to some extent successful, then we have a rare artistic achievement: of true fiction, the elaboration of a story in its primary and most powerful modality.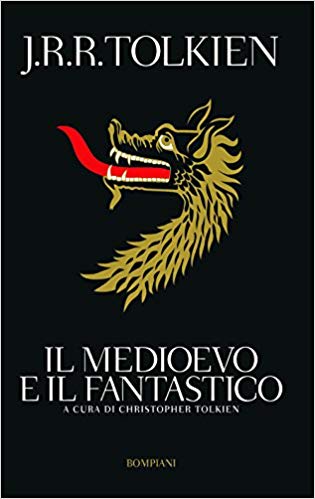 Shortly thereafter, war breaks out. If the First World War, John Ronald had lived on the field as a young husband, the second suffers it from home in the guise of a father. The letters to his newly enlisted children are full of pathos and indications of his political thought. To Michael, who became an official cadet at the Royal Military College of Sandhurst, on 9 June 41 he wrote: 
People in this country seem not to realize that in Germans we have enemies whose virtues (and they are virtues) of obedience and patriotism surpass ours in the crowd. Whose brave men are at least as brave as ours. Whose industry is 10 times bigger than ours. And that they are now, under God's curse, led by a man inspired by a mad whirling demon; a typhoon, a passion, which make old Kaiser look like an old woman making a sock. […] In the "Germanic" ideal there is much more strength (and truth) than ignorant people imagine. […] I have a burning personal grudge in this war, which would probably make me a better soldier at 49 than I was at 22, against that damned little ignoramus Adolf Hitler […]. He has ruined, perverted, abused and forever cursed that noble Nordic spirit, supreme contribution to Europe, which I have always loved, and tried to present in the true light of him.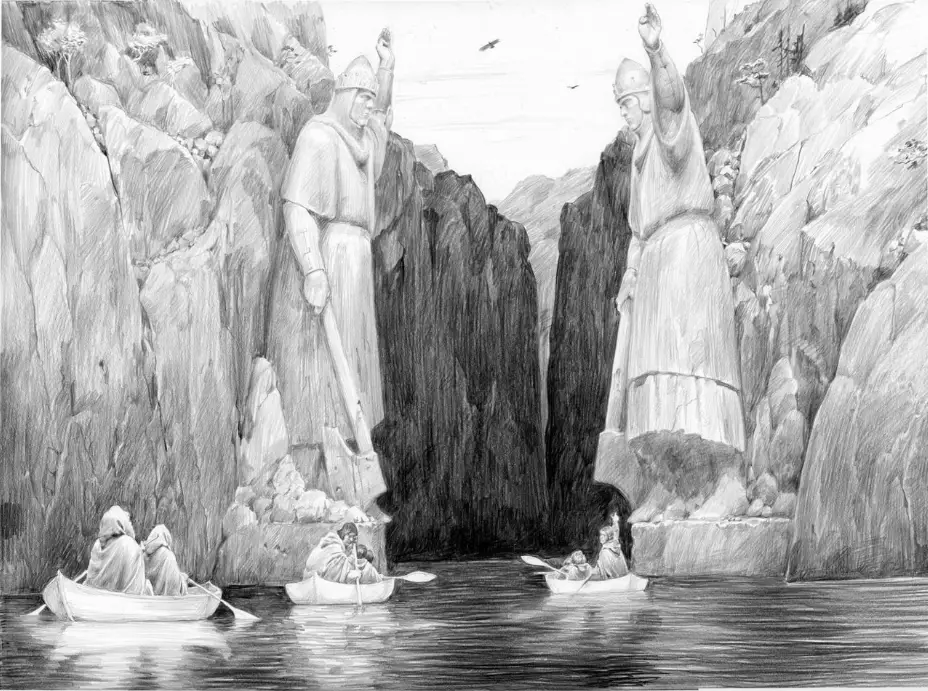 In one of his many correspondences with Christopher, who enlisted in the RAF, in December 43 he takes the matter from a completely different perspective. After having qualified Josef Stalin as «that old bloodthirsty killer», he wonders «if there will remain some niche, even of tolerance, for backward reactionaries like me (and you). The bigger things get, the smaller and monotonous or flat the world becomes ", concluding with"Seriously: I find this American-cosmopolitanism truly terrifying". It is only the beginning of a series of explicit anti-modern invectives. The condemnation of radio, jazz, big cars and "big standardized amalgams with their mass-produced notions and emotions" lead, on 6 October 44, to the invocation of a mythical intervention: "If a ragnarök burned all slums and gas stations, and dingy garages and suburbs lit by arc lamps, it might as well burn all the art to me, and I'd go back to the trees". The condemnation of the war, the press and the atomic bomb is no more moderate. In all fields: "We are trying to defeat Sauron using the Ring. And (it seems) we will succeed. But the price to pay will be, as you know, the generation of new Saurons, and the slow transformation of Men and Elves into Orcs". To conclude in May '45:
My feelings are more or less what Frodo would have if he found out that some Hobbits are learning to mount the flying beasts of the Nazgûl "to liberate the Shire." Although in this case, since everything I know about British or American imperialism in the Far East fills me with regret and disgust, I fear that I will not be supported by even a spark of patriotism in this remaining war. 
The use of this type of language must be understood in the light of the fact that JRR is working on the great following of The Hobbit and, even from a distance, Christopher holds the position of public and critic. As soon as the war ended, Tolkien was appointed holder of the Merton Chair of English Language and Literature at Oxford and in 1949 the short story was released The Dragon Hunter. But, above all, it ends The Lord of the Rings, accelerating contacts with Stanley Unwin for immediate publication. JRR's idea is simple: The Lord of the Rings must be published together with The Silmarillion, which represents the mythical-historical apparatus within which it is framed. The Unwins' (father and son) response catches him off guard. The two are, in fact, intending to publish for the moment only the LotR ("A great book") and not The Silmarillion, not having had the need to use it while reading. On April 14, 50 Tolkien clearly and definitively demands "a yes or no decision: to the proposal I have made, and not to some imagined possibility". From the series: either the two books come out together, or nothing is done about it. The reply from the editors is No.. Following the refusal of Allen & Unwin, at the end of '51, Ronald wrote a very long letter to Milton Waldman of Collins, who already in the spring of '50 had promised him the publication of both texts. However, in the spring of '52, Collins, frightened by the length of the volumes, decided to reject them permanently. It appears to be there end of Tolkien's dream. Yet a few days later, Rayner Unwin writes to John Ronald to inquire about his poem Errantries and on the progress of the publication of the two great works. The answer reads: 
However, I have definitely changed my point of view. Something is better than nothing! Although for me they are one, and the Lord of the Rings it would be much better (and easier) as part of the whole, I would gladly consider posting some part of the material.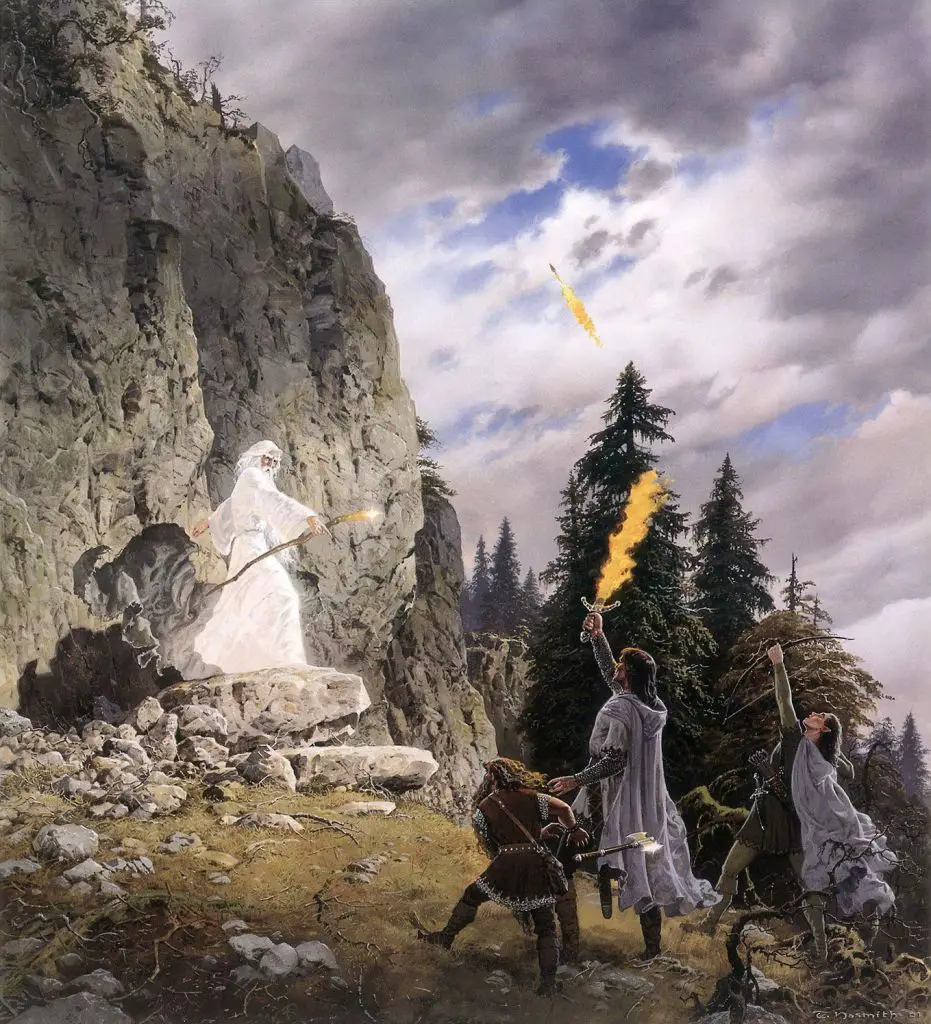 The parties finally have an agreement, but the work is far from done. After all, publishing a book of that magnitude presents great difficulties. In the end it was decided, for purely editorial reasons, to divide the work into three volumes and to have them come out separately. Tolkien specifies that it is not a trilogy, as «history is conceived as a whole and the only natural division are the 'books' I-VI». On July 29, 1954 he comes out The Fellowship of the Ring, in November The two Towers and, in October '55, The Return of the King, with the much coveted Appendices. In a letter dated December '53 to his friend Father Robert Murray, who had read part of the book in proofs and was enthusiastic about it, Tolkien had revealed: 
Obviously The Lord of the Rings it is a fundamentally religious and Catholic work; at first it was unconsciously, but it became consciously in revision. […] In reality, I consciously planned very little; and above all I should be grateful to have been educated (since I was eight) in a Faith that has strengthened me and taught me all that little I know; and I owe this to my mother, who remained faithful to her conversion and died young, largely due to the deprivations caused by the resulting poverty. 
Il LotR therefore represents the fulfillment of the path of a life through the creation of a modern mythology for England (amputated of the fundamental The Silmarillion) in which «the essential conflict is not about 'freedom', even if it is naturally understood. It concerns God, and his exclusive right to divine honors ». Again to Father Murray in reference to the book, JRR had confessed to having "exposed my heart to strike it". At its publication, with some exceptions, the reviews "are much better than I feared." Among all, that of CS Lewis stands out (with whom relations had cooled for some time) at the first volume for Time & Tide: 
This book is a bolt from the blue. To say that in an almost pathological period in his anti-romanticism like ours, heroic, bucolic, eloquent and daring poetry has returned is inadequate. For us who live in this strange period, this return - and the genuine comfort that comes with it - is without a doubt an important element. But in the story of the novel that looks back to theOdyssey and even further on, this is not a simple return, but rather a step forward, a revolution: the conquest of new territories.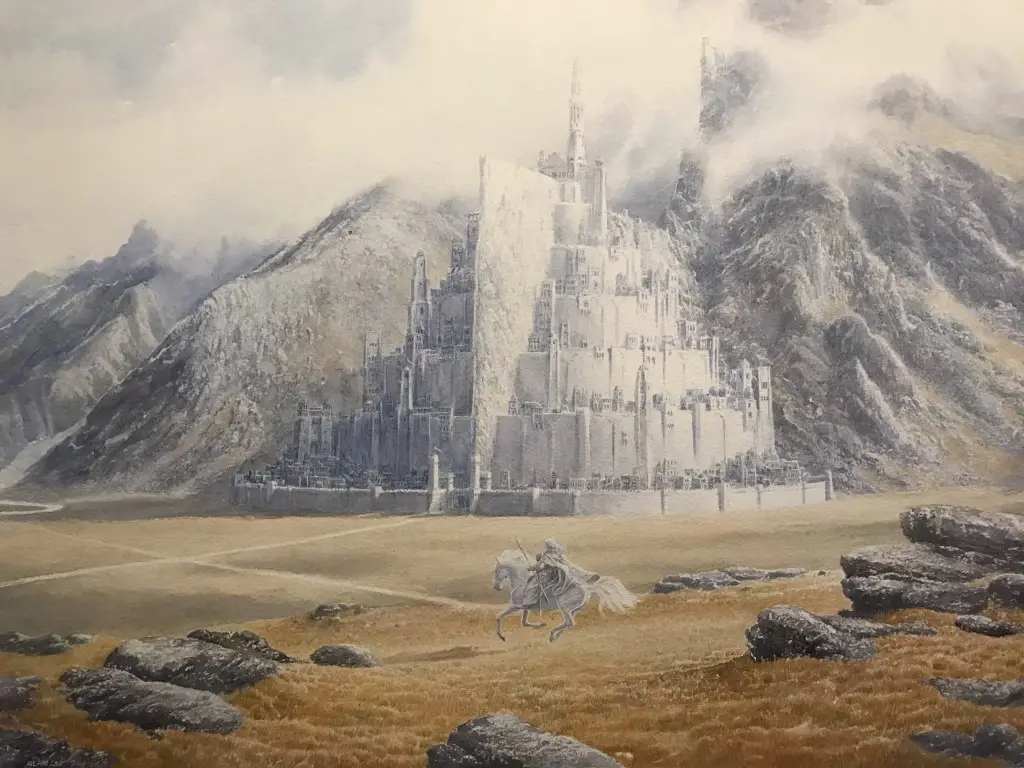 Within a few years, the work was translated into several languages ​​(the first is Dutch), won prizes and made JRR a internationally renowned author. In 1965 the first was born in the United States Tolkien Club, which will then become the Tolkien Society of America and in '68 it was the turn of the British Tolkien Society. At the end of '66, "the trilogy is selling faster at Yale than it did Lord of the Flies by William Golding at its best. At Harvard it is far surpassing The young Holden by JD Salinger ". A real cult to which John Ronald relates discreetly, responding to the letters of his readers, in search of clarifications and insights. To the positive review by WH Auden on the New York Book Review, he replies with extremely interesting (unsent) notes, returning to topics previously discussed: "I have a historical mentality. Middle-earth is not an imaginary world; the name is the modern form (which appeared in the XNUMXth century and is still in use) of midden-erd > middel-erd, an ancient name foroikoumenē, the abode of men, the objectively real world, contrasted in use specifically to imaginary worlds (such as the land of fairy tales) or invisible (such as Heaven and Hell) ». On the other hand, the response of November 17, 1957 to Herbert Schiro on a subject that continues to grip Tolkien enthusiasts is public: 
There is no conscious "symbolism" or allegory in my story. Allegories like "five sorcerers = five senses" are completely foreign to my way of thinking. There were five sorcerers, and that's only one aspect of the story. Asking if the Orcs "are" Communists makes sense to me like asking if Communists are Orcs. The fact that there is no allegory does not, of course, mean that there is no applicability. That is always there. And anyway I have not made the clash entirely unequivocal: sloth and stupidity among the Hobbits, pride among the Elves, grudge and greed in the hearts of the Dwarves, madness and wickedness among the "Kings of men", betrayal and lust for power even among the "Sorcerers"; I suppose my story is applicable to our times. However, if asked, I would say that the story is not about Power and Dominion, which just set events in motion; rather it concerns Death, and the desire for immortality. But that just means it was written by a Man!
Yet, when needed, John Ronald knows ditch the hobbit gentleman's clothes and don the dwarven warrior's clothes. To the critic Edwin Muir, who on November 27 '55 had compared the characters of Return of the King to "children disguised as adult heroes" who know nothing about women, she replies curtly: "Damn Edwin Muir and his retarded adolescence. He is old enough not to be so naive. It would do him good to hear what women think of "knowing about women", especially as proof of mental maturity ». While in, Il Lord of the Rings aside, his life undergoes changes. From the end of July to the middle of August 1955 visit Italy with daughter Priscilla. He was enthusiastic about the frescoes of Assisi and the Rigoletto in Venice, he wrote to Christopher and his first wife Faith: "I am keeping a typewritten diary. I remain in love with Italian, and I feel lost without a chance to try to speak it! We have to practice it ».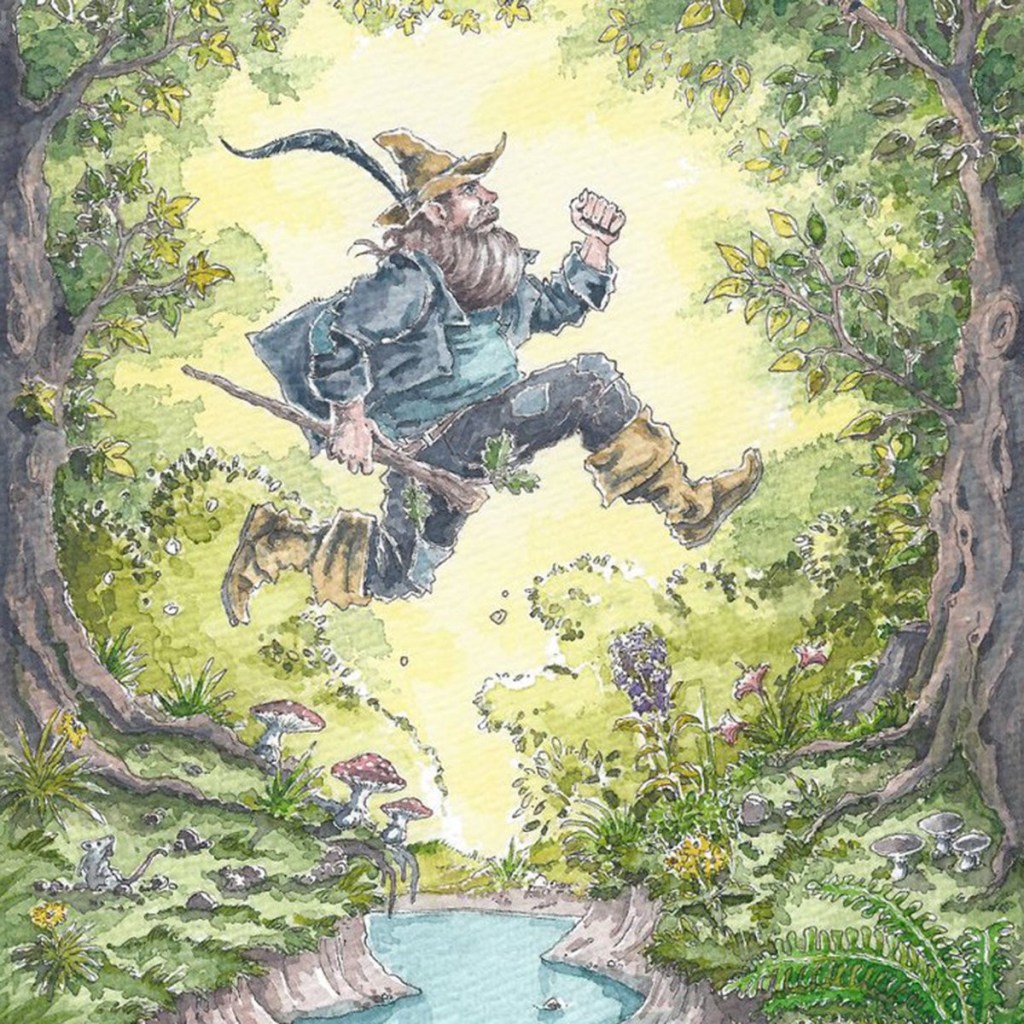 ---
In 59 he definitively abandoned teaching. As Carpenter reports, in farewell address given in Merton College Hall at the end of its last summer session, it lashes out against some involution more and more present in Oxford (now frequented by a generation that is mostly less sociable and Christian than the previous one) such as the postgraduate research, defined as "the degeneration of true curiosity and enthusiasm into a planned economy, in which an enormous amount of time devoted to research is stuffed into a more or less standardized casing, and then transformed into sausages of the prescribed size and shape from our small coded cookbook ", and then farewell to the large audience with his elven farewell song, the Namárië. Between '62 and '67 numerous works by him are published (The Adventures of Tom Bombadil, Tree and leaf e Wootton Major Blacksmith) and the most famous are reprinted in different editions. On September 12, '65 he finds himself having to respond in an angry way to the Ballantine Books, first authorized American economic publisher de The Hobbit, regarding the cover featuring a lion, two emus and a tree with bulbous fruit: 
 I think the cover is bad; but I recognize that the main purpose of a paperback cover is to attract buyers, and I suppose you are better judges of what attracts in the US than I am. So I'm not going to open a discussion about taste (I mean, even if I didn't say it: horrible colors and disgusting writing) but about the drawing I have to ask you: what does it have to do with the story? What place is it? Why a lion and emus? And what is the background thing with the pink bulbs? I do not understand how anyone who has read the story (I hope for you that you are one of them) could have thought that a similar drawing would have liked the author.
In 1963, Tolkien's life was turned upside down by a painful mourning: on November 22, at the age of sixty-four, CS Lewis goes out. As mentioned, the relationship between the two had cooled over the years (due to conflicting opinions and various misunderstandings), yet the deep bond of affection (almost fraternal) remained. He wrote to her daughter a few days later: «Up to now I have experienced the normal sensations of a man of my age, like an old tree losing all its leaves one by one; this was more like an ax blow near the roots».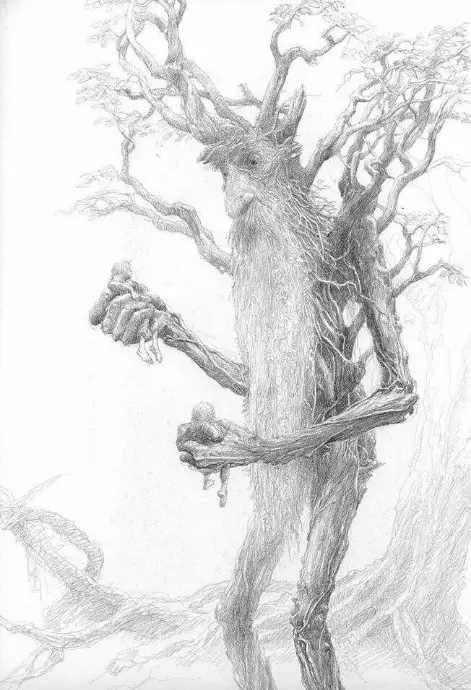 A few years later from this departure, another one arrives, even more dramatic. The Tolkiens had moved to Pool (near Bournemouth) in 1968. Edith had been ill for some time, as the letters attest, and towards the middle of November of '71 he contracted inflammation of the gallbladder. After days of tormented illness, he died on the morning of Monday 29, at the age of eighty-two. After months of great despair, in July '72 he wrote to Christopher that he had finally worked hard to inscribe his tomb. Under the full name and respective dates, Ronald writes luthien, who are "because she was (and knew she was) my Lúthien», Continuing: 
   I never called Edith Lúthien, but she was the source of the story which in time became the main part of The Silmarillion. She was first conceived in a small clearing in a hemlock wood in Roos in Yorkshire [...] In those days her hair was raven, her skin pale, her eyes brighter than you've ever seen them, and he knew how to sing and dance. But the story ended badly, and I remained, and I cannot beg the inexorable Mandos. 
In this portrait it was decided not to focus directly on the work and consequently no technical explanations were offered on Tolkien's creations. We won't start doing this now, but we still want to present one of the most touching extracts of the entire production of the English professor, taken from the XIX chapter of The Silmarillion:
Lúthien's song before Mandos was the most beautiful that has ever been context in words, the saddest song the world will ever hear. Unchanged, imperishable, it is still sung in Valinor, inaudible to the world, and to listen to it the Valar are saddened. For Lúthien intertwined two themes of words, that of the pain of the Eldar and that of the pain of Men, the Two Bloodlines that were made by Ilúvatar to dwell in Arda, the Kingdom of the Earth among the innumerable stars. And while she was kneeling before him, tears fell on Mandos feet like rain on stones; and Mandos was moved with pity, as he had never been before and never was since. 

Which is why he summoned Beren and, just as Lúthien had said at the time of his death, they returned to meet across the Western Sea. Mandos, however, did not have the power to hold back the spirits of Men who died within the confines of the world, after the time of their waiting; nor could he change the destinies of the Sons of Ilúvatar. He therefore went to Manwë, Lord of the Valar, who ruled the world by order of Ilúvatar; and Manwë sought advice from the thought of him more intimate than himself, where the will of Ilúvatar was revealed. 

And these are the choices he offered Lúthien. Because of his labors and her pain, she would be freed from Mandos, to go to Valimar and dwell there until the end of the world among the Valar, forgetting all the pains she had endured in life. There, however, Beren could not go, since the Valar were not allowed to exempt him from Death, which is the gift given by Ilúvatar to Men. The other choice, on the other hand, was this: that she could return to Middle-earth taking Beren with her, to live there again, but without any certainty of life or joy. And she would become mortal, and subject to a second death, just like him; and then she would have left the world forever, and only the memory of her beauty would remain in the songs. 

This was the fate that Lúthien chose, turning his back on the Blessed Realm and renouncing all claims of kinship with those who lived there; for in this way, whatever the pain that might await them, the destinies of Beren and Lúthien would be united and their paths would lead them together beyond the ends of the world. And so it was that, unique among all the Eldalië, Lúthien really died, and long ago she left the world. But, thanks to her choice, the Two Bloodlines found themselves joined; and she is the forerunner of many in whom the Eldar still glimpse, though the world is completely changed, the likeness of Lúthien the beloved, the one they have lost. 
Needless to add more on what it meant, for Ronald-Beren Tolkien, to identify his beloved in Lúthien.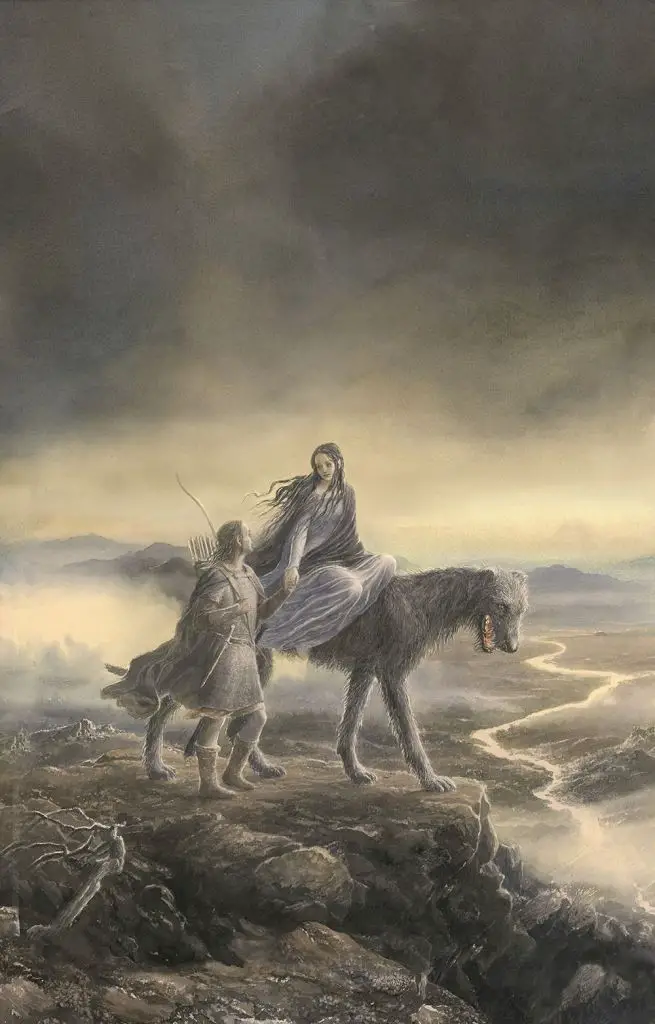 ---
In '72 Tolkien returned to Oxford, where he received the honorary doctorate in Literature. Settling in an apartment on Merton Street, he maintains frequent correspondence with his appraisers, editors and family members. Tuesday 28 August 73 he goes to visit some friends in Bournemouth. A few days later, due to some illness, he was admitted to a private clinic where he was diagnosed with an acute perforating gastric ulcer. Carpenter says: 
It all happened so quickly, while Michael was on vacation in Switzerland and Christopher in France, that neither of them made it to his bedside; only John and Priscilla got to Bournemouth in time to see him and be with him. Initially the prognosis about his health condition was optimistic, but on Saturday he developed a lung infection and on Sunday morning, September 2, 1973, he died at the age of eighty-one.
Three years after his death, Christopher Tolkien edited his father's first posthumous work, le Letters from Santa Claus. The following year is up to the much coveted The Silmarillion, of which JRR was unable to give a definitive version. Despite the publication of the nerve center of his mythology, the work is far from done. The triad was born between 1980 and 1983 Unfinished tales, Stories rediscoverede Lost tales, which allows us to re-read, deepen and problematize some of the events dealt with in the great Tolkien works. In the first introduction to ai Rediscovered tales, published in Italy by Rusconi in 1983, Christopher addresses this aspect through the words of Professor Randel Helms: 
Anyone like me is interested in the growth of The Silmarillion will wish to study i Unfinished tales, not only for their intrinsic value, but also in that their relationship with the first book offers an example, destined to become classic, of a long-standing problem in literary criticism: what is, really, a work of literature? Is it what the author wanted (or would have wanted), or is it the result of the work of a later author? The problem becomes particularly thorny for the critic when, as it happened with The Silmarillion, a writer dies before finishing a work and leaves several versions of some of its parts, which are then published elsewhere. Which version will the critic address as the "true" story?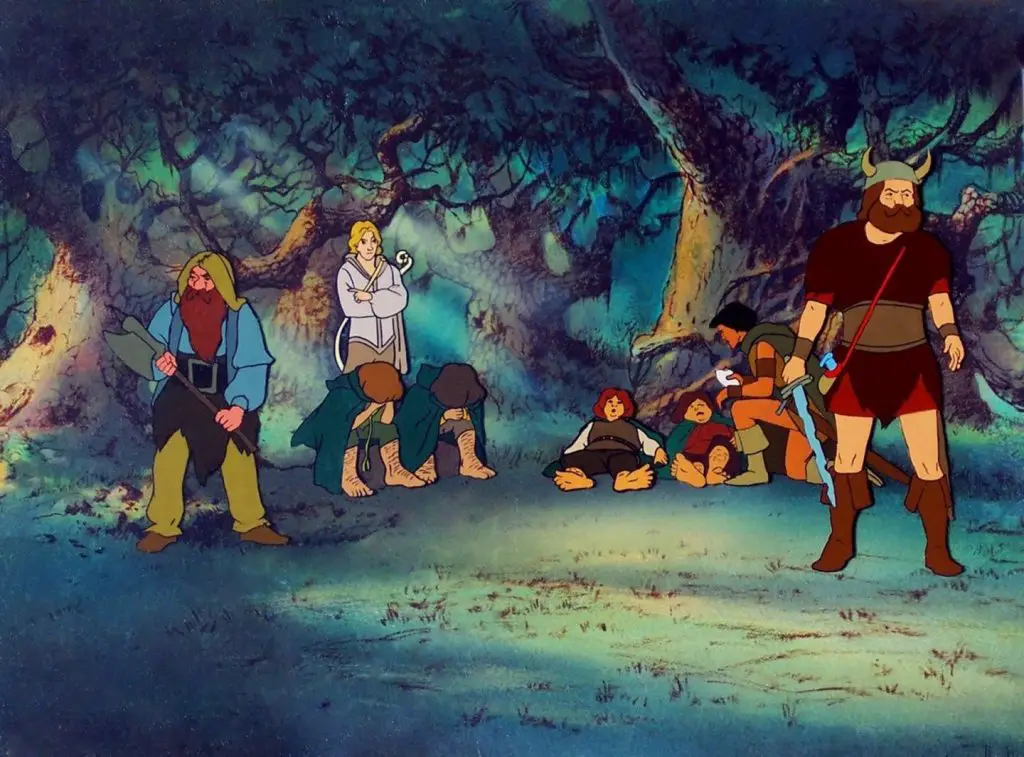 This condition is still emphasized by the continue publication fragments in new forms (such as the story of Beren and Lúthien), of unpublished texts (such as The Fall of Arthur) and the incalculable number of critical contributions on the subject. Strattford Caldecott ne The secret fire. JRR Tolkien's Spiritual Quest completely dissects the mythical-religious apparatus of the English professor. In the recent work of US professors Matthew Dickerson and Jonathan Evans, Ents, Elves and Eriador. The environmental vision of JRR Tolkien, most of the ecological connotations related to his work are analyzed. The Italian Tolkien Society has even created a Dictionary to accompany the readings. The universe created by Tolkien became part of the collective imagination through (video) games, films and TV series. After the acclaimed trilogy of Peter Jackson de The Lord of the Rings and the much less successful de The Hobbit, as well as the biographical film directed by Dome Karukoski, Amazon is working on a colossal project that will see the light in the near future. Already in life, Tolkien had witnessed one radio dramatization de the Lord of the Rings, aired on the BBC's Third Program, between 1955 and 1956, expressing himself thus in a letter: «I think the book is not very suitable for being 'dramatized', and I did not like the transmission even if they have improved». Shortly after, he had opposed, with a letter of June '58, the film adaptation of the work, presenting an endless list of comments on the subject, so as to discourage its production. The first realization came only in '78. The animated film, directed by Ralph Bakshi, despite its tacky mistakes (or maybe just because of them!) and its incompleteness (the film ends after Helm's ditch and has no sequel), is a product to which the Tolkien world is positively linked.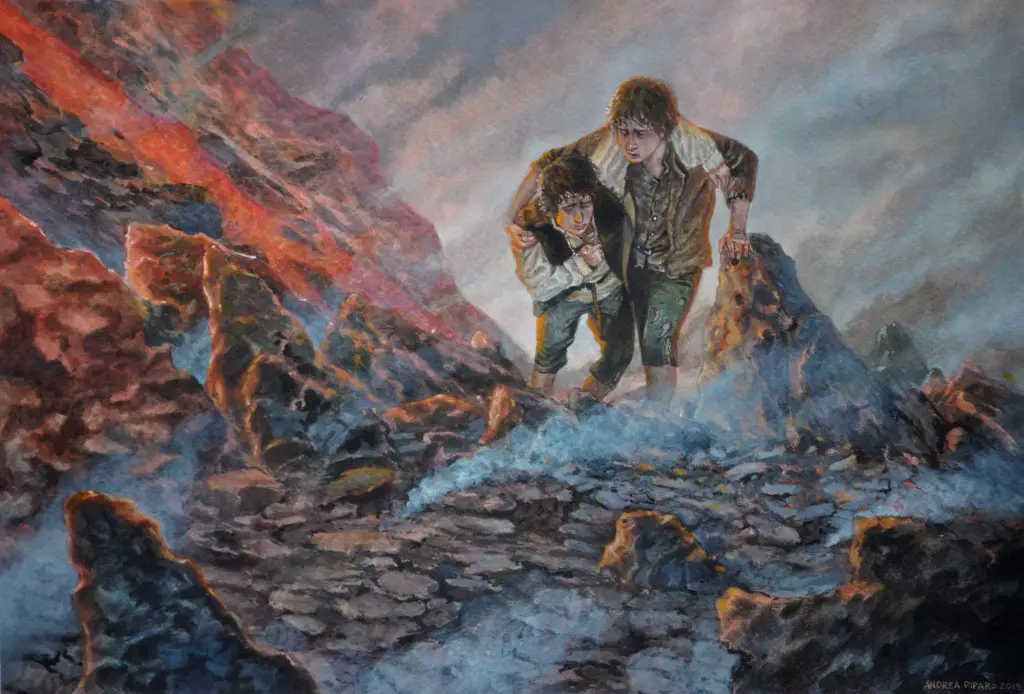 ---
We have come to the end of this journey. In describing the many stages in the life of one who identified as a hobbit, much, too much meaningful information was left out to get a complete overview of who JRR Tolkien was and what he stands for today. What we hope is to be able to bring out, next to the essential beliefs, the parallel paths of this author, who, in all his humanity, was able to create an extremely complex secondary world, inviting us to face real challenges with faith, tenacity e hope: 
And there Sam, peering through the strips of clouds that overlooked another peak, saw a white star suddenly twinkle. The splendor penetrated his soul, and hope was born again in him. Like a clear and cold flash the thought passed in his mind that the Shadow was, after all, only a small passing thing: beyond it there was eternal light and splendid beauty.